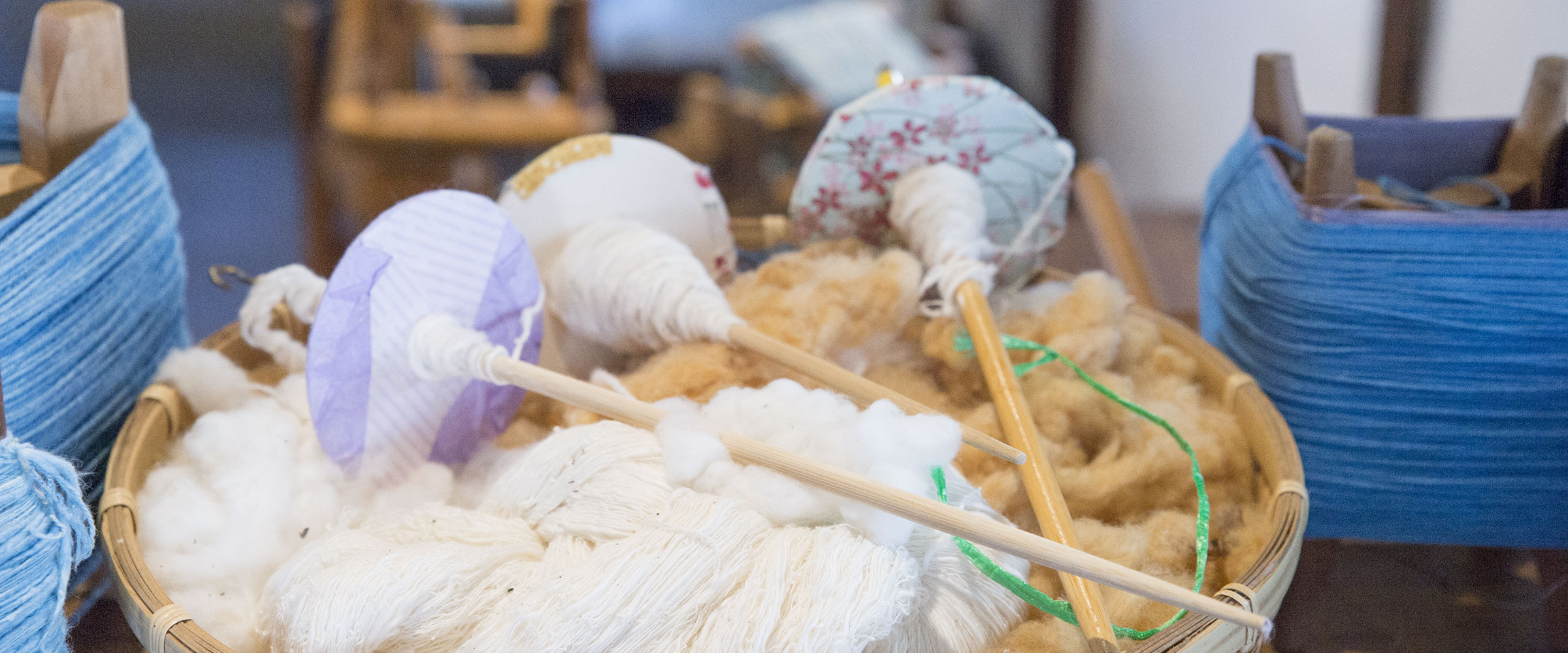 Class for Spinning
It is a class that spun cotton grown in an atelier's garden field into a thread. Although it takes a while to master thread spinning, I will teach it in detail. We prepare 3 courses tailored to those who want to learn firmly from those who want to enjoy easily. Please enjoy the experience of creating the unique thread created from your hand.
1.Spindle making
We make a spindle (hand spinning machine) using pre-prepared chopsticks, cardboard, hooks. We will use origami and cloth to make the original spindle. You can bring your spindle home. (About 1 hour)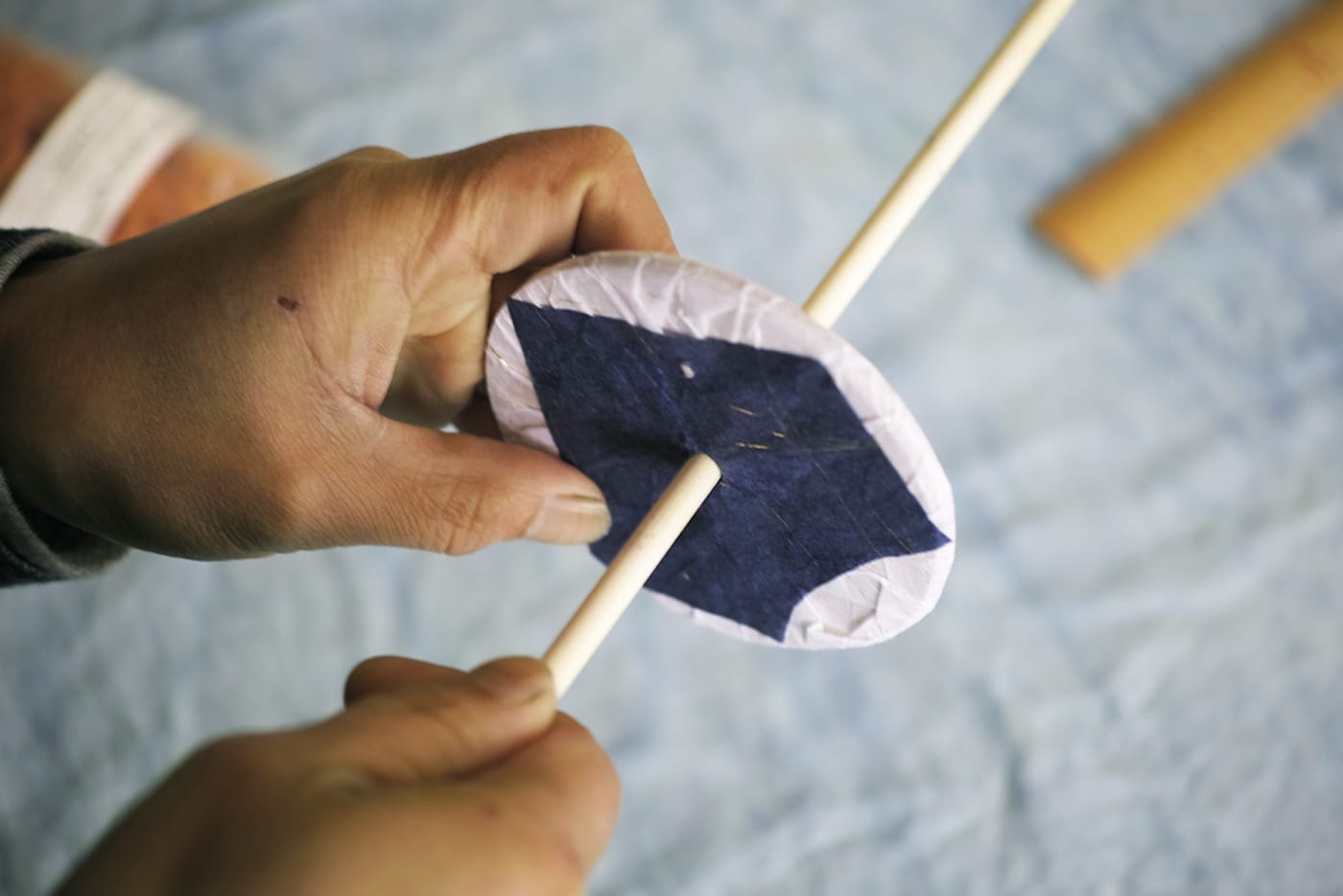 2.Cotton Sweep
By using the cotton seeded in advance (50grams), you hit the cotton with the machine to use them for making cotton thread. (About 20 minutes)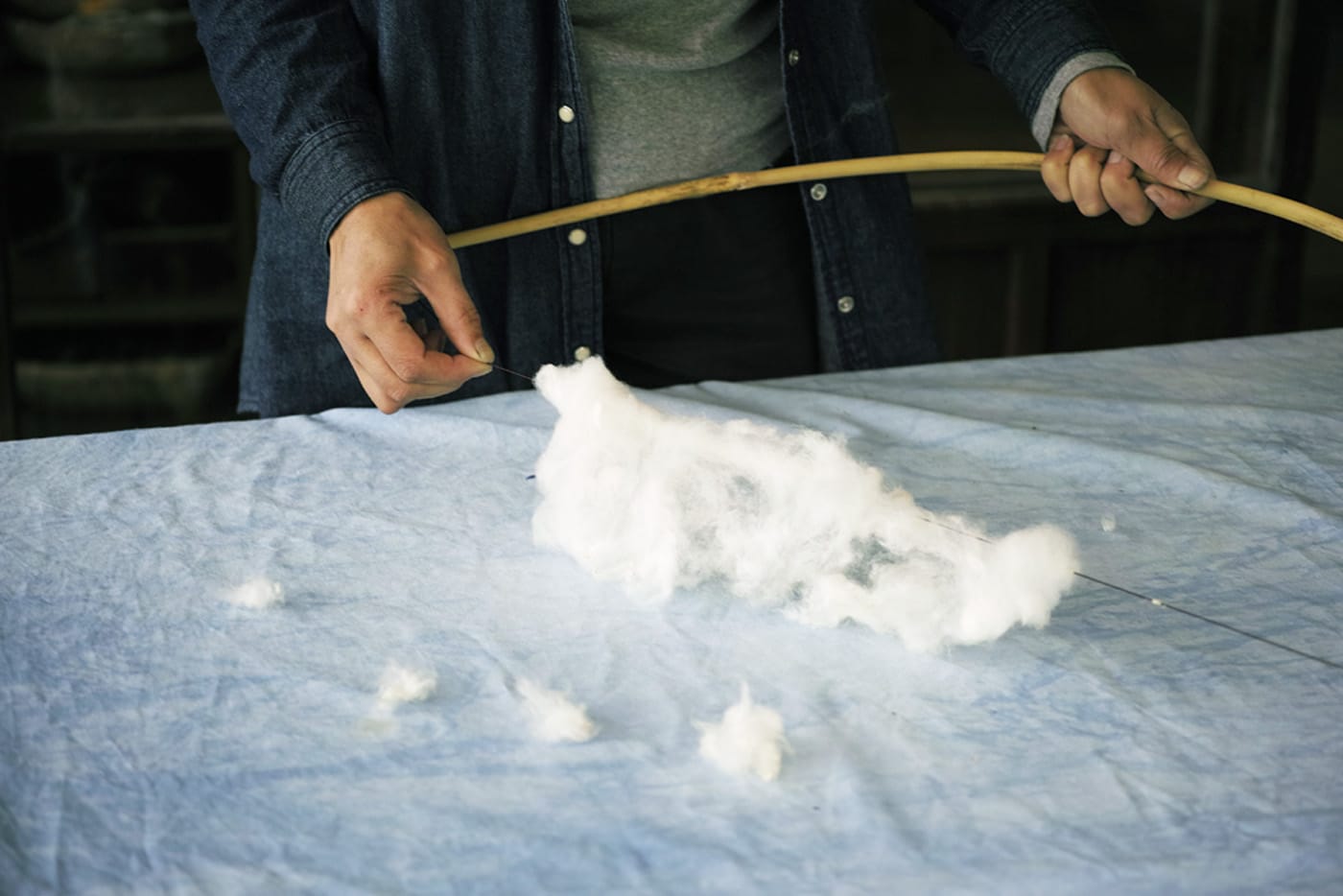 3.Thread spinning
Use what you made in 2 and make it cotton thread. Rotating the spindle hangs on the cotton and it gradually becomes a thread. Although there are individual differences in the total amount and the thickness of the thread, about 10 to 20 meters of thread can be made from 50 grams of cotton. Thread can be used as a material for hand-knitting and accessories. For those who want to spin more, we have cotton for additional (1000 yen / 50 grams).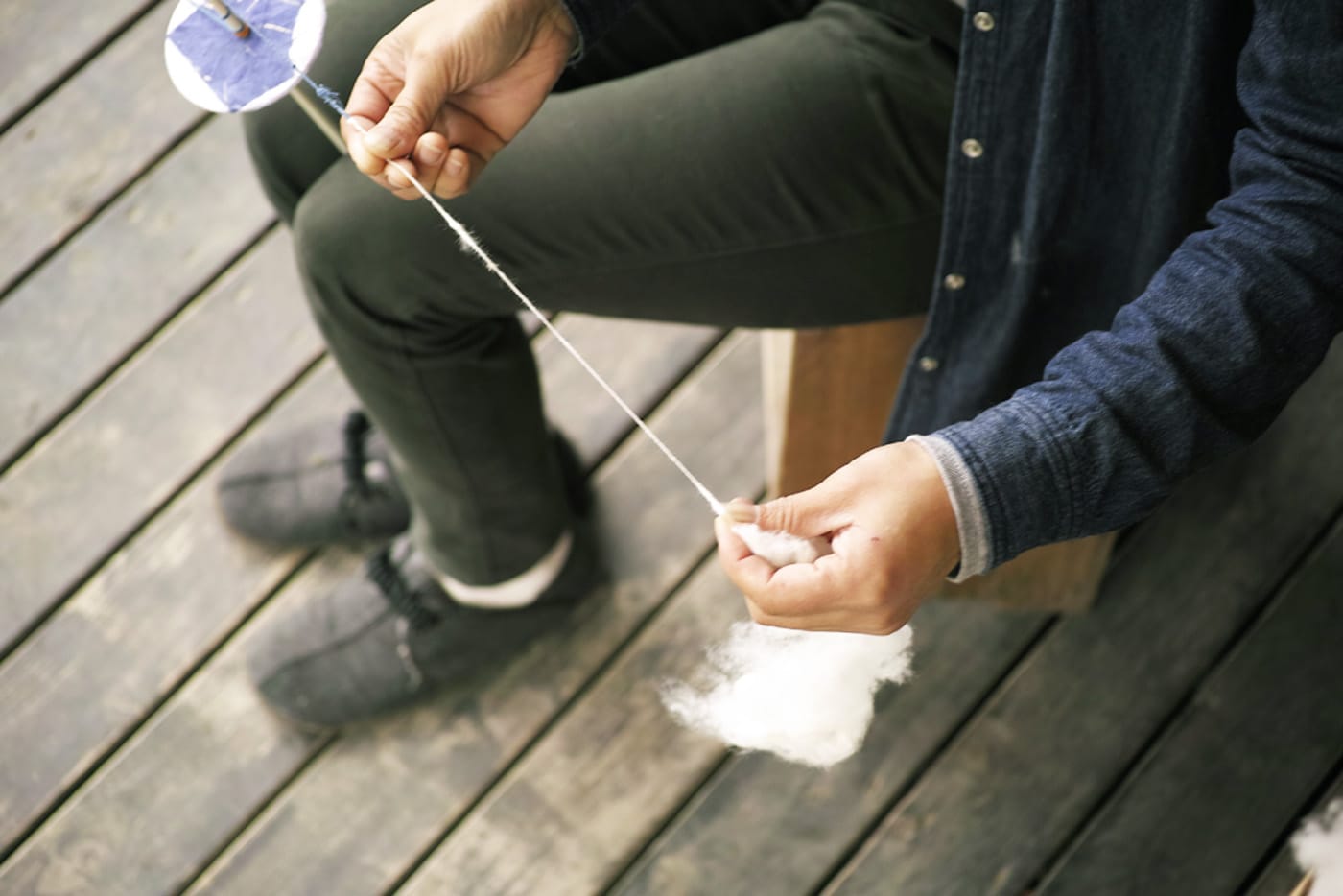 4.After that
You can bring back the yarn and spindle you made. Even if you could not spin all cotton into thread in the trial class, you can bring the remaining cotton to your home and continue the spinning experience.
Charges